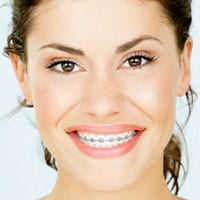 Are you considering braces? Do you have any ideas how much can braces cost?
Here's a detailed section giving you comprehensive idea about the cost of Braces Austin. But before starting let us inform that this section will comprise of three vivid parts each focusing on particular sections of the price structure.
Cost of Braces: An Overview
Part I: Cost of Braces – the typical kind:
When considering the cost of braces, you can usually expect orthodontists to charge an average fee of $5,413 in general depending on the case. This can go up to a $10,000 depending on the specific need of the patient. This price may fluctuated because some patients may need more time to help straighten their teeth. If patients choose to go with "tooth colored" ceramic braces, that could sometimes add an additional $500. Lingual braces, which stay behind the teeth are rather costly, adding an additional amount of $2000-$5000.
Invisalign braces have a variant price structure. The cost of the Invisalign clear plastic trays start at $3,500 and can extend to an average $7,000. This may increase further depending on the time needed for specific case.
One thing that you should remember when going for orthodontic treatment in some orthodontic clinics in Austin is to check if you have current insurance coverage.  Some insurance plans will cover all orthodontic treatments for your kids up to the age of 18.  Most insurance plans will not cover orthodontic work for adults. Our orthodontist clinic offers financing as well.
Part II: Additional Cost of Braces:
The cost of your braces will rise if you choose lingual or metal-plated braces with bright colors like purple, green or pink. Such detailed and custom braces come in host of different shapes like flowers, cats, etc. and will also come with higher prices. There are a few orthodontic clinics that offer inexpensive plastic braces covers that come in many different sizes, shapes, symbols and letters. Its possible this may add another $5-$300 to the total price that you are charged. If you want custom work done to your braces it is always a good idea to ask the orthodontist up front about the additional cost of braces.
Part III: Cost of Braces: Adjustments
Do you have a health insurance that covers orthodontic treatments like braces?
If you have a health insurance plan that covers orthodontic treatments then you will most likely will pay less. The cost of braces can be significantly lower if you choose a treatment provider that is included within your insurance network. Braces are often covered by dental plans even before the treatment begins.
When getting orthodontic treatment within the insurance plan, you should be cautious to the details. You can't just choose any clinic or orthodontist only because the plan mentions it. That shouldn't be the only criteria used when you are getting the braces. Make sure to choose an orthodontist after a detailed consultation and market research. You can research other patients' views regarding an orthodontist and his treatment. You should make the choice when you feel comfortable and confident in the service and quote you have received.