April 01, 2013
Who calls the shots?
Illinois dentists advocate to administer flu and other vaccines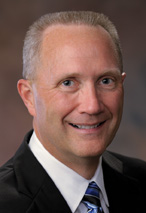 Dr. Howell
Springfield, Ill.—As a way to benefit public health in Illinois, dentists have proposed legislation that would enable them to vaccinate patients, but the state's physicians are fighting to prohibit it from happening.
The Illinois State Medical Society has come out against Illinois State Dental Society-proposed legislation that would allow dentists to administer vaccinations as part of their services to the public. Senate Bill 1217 proposed that dentists who complete training on how to address contraindications and adverse reactions would become additional qualified providers available to administer influenza and other vaccines.
"This year was a tragic year with 28 deaths and 368 hospitalizations from influenza," said Dr. Barry Howell, president of the Illinois State Dental Society.
"Given the severity of the recent flu season, it only makes sense to expand the public's access to the flu vaccine as well as other immunizations, particularly in rural and underserved areas where access to a pharmacist or physician is likely to be very limited."
As a result of the push-back from physicians, ISDS pulled the bill from consideration and will revisit the issue later this year.
"We won't get into pitched battle with the medical society at this time. We are trying to work with them," said Dave Marsh, director of governmental affairs for ISDS.
"There's a lot going on with scope of practice issues now with pharmacists being able to give vaccines. If the state opens the doors to everyone, then physicians are being affected," said Mr. Marsh.
The medical society raised some valid points in their arguments, said Mr. Marsh, particularly that dentists would be out-of-network providers, which would require billing at a higher rate outside of the patient's medical plan.
"We are not going to push it at this point. We will set up some meetings with legislators and come back and reintroduce something that might be more appropriate for everyone involved," he added.
ISDS' effort to authorize dentists to administer vaccines is in part a response to physician shortages in certain areas of the state. In a 2010 Illinois Physician Workforce report by Northwestern University's Feinberg School of Medicine, both the ISMS and Illinois Hospital Association described Illinois as "in danger of being unable to meet even the most pressing health care needs." Just over 40 percent of the state receives a vaccine during flu season.
According to a legal opinion from the state Department of Financial and Professional Regulation, having dentists administer vaccines would require a change in the law. "It's a gray area," said Mr. Marsh, "as many dentists have advanced training that enables them to give injections, but we were advised that having dentists administer vaccines would be outside the scope of the definition of dentistry."
ISDS points out that dentists are thoroughly trained in full body anatomy and infection control, and already routinely administer injections in their own practices. In addition, the Centers for Disease Control and Prevention in 2012 stated that more than 30 million doses of flu vaccine went unused and were likely discarded. Even so, ISDS says the state medical society is concerned that having dentists administer vaccines will diminish the supply of vaccines available and undermine efforts to establish the patients' medical home.
"Neither of these arguments makes sense when the objective with this measure is to provide another convenient option for patients to be properly immunized by trained medical providers," said Dr. Howell. "The bottom line is that the state medical society simply doesn't want dentists giving vaccines."